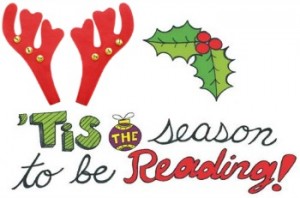 The TKCS Scholastic Book Fair begins Tuesday, November 28! Tuesday will be preview day for all students, and purchasing will begin on Wednesday for elementary students. Thursday is middle school purchasing day, and the fair ends on Friday, December 2 after the Grandparents Breakfast.
Parents are welcome to visit the Book Fair any time during school on Wednesday and Thursday.
Purchases are TAX FREE
Cash, check and major credit cards are accepted
Make personal checks payable to TKCS
  This is a great time to do some early Christmas shopping for family and friends. We hope to see you there! 
Breakfast with a Book
On Thursday morning, November 30, we will be opening the Book Fair at 7:30 a.m. for "Breakfast with a Book." Parents, you can have a snack and coffee, browse with your children (or without), and buy from our large selection of book titles! The Book Fair will remain open all morning in our elementary library.
Proceeds from the book fair benefit TKCS Libraries. Again, we thank you for supporting our book fair and our library program at King's!
Book Fair Schedule
Monday: Library closed ~ Book Fair set-up
Tuesday: Elementary and middle school preview and wish lists
Wednesday: Elementary shopping day
Thursday: Breakfast with a Book ~ Middle School shopping day ~ Middle School students may shop during lunch, study halls (with hall pass) and/or Language Arts periods with teacher. Elementary students may also shop.
Friday morning after the Grandparent breakfast until 11:20 ~ Grandparent and Grandchild shopping.